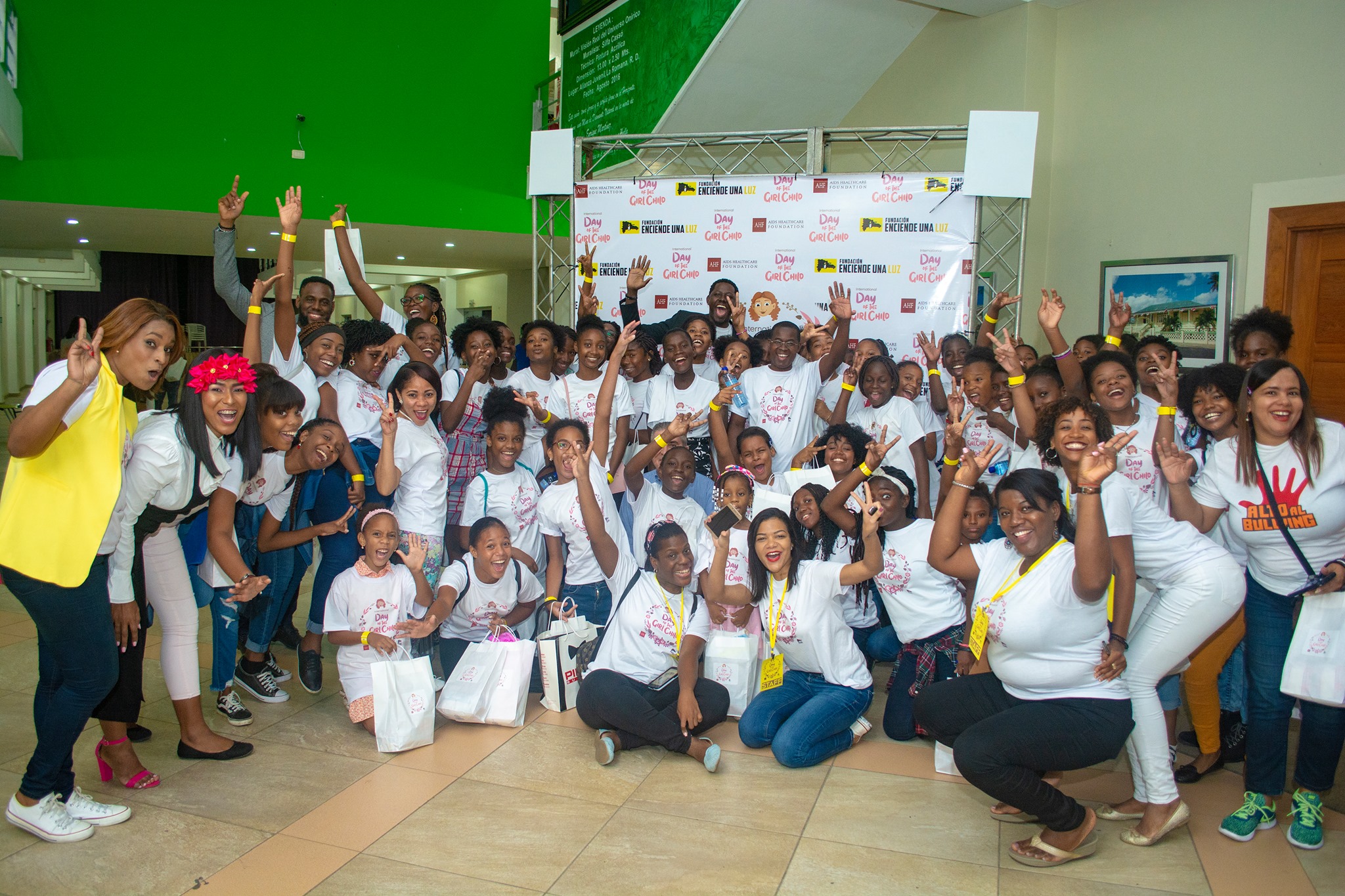 It is important to support girls in developing their full potential and raising their awareness of ways to accomplish this.  
As an organization dedicated to health education and health promotion, Light A Candle Foundation,  with the support of Aids Healthcare Foundation, celebrated The International Day of the Girl with 300 girls of our community.  
This celebration served as a way to foster their healthy development of mind, body and spirit, and conveyed to the girls that they are special and valued by our community.    
On the day of the celebration, the girls arrived from all over our city and joyfully received a Girls Day t-shirt and had their photo taken.  
The event opened with an energetic performance by an all-girl dance troupe and this set the stage for a lively and celebratory day. 
The girls displayed much camaraderie as they enthusiastically enjoyed presentations, workshops, artistic performances, gifts, raffles and the opportunity to interact with each other. 
Renowned professionals with a variety of expertise provided information on interesting topics such as personal care, oral health, image, management of social networks, self-esteem, and the laws that protect them.  
At the close of the day, each girl received a nice assortment of gifts to honor their attendance at this celebration.  
Happiness was ignited among the girls who attended this event.  They left with an empowered and illuminated sense of how they could grow and aspire to realize their hopes and dreams.