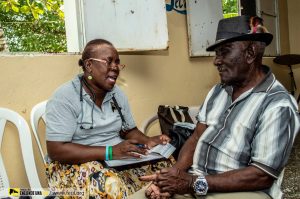 In our continued effort to provide healthcare to underserved communities in southeast Dominican Republic, this time our team went to Batey Magdalena, where we check blood pressure and treated many people at risk of having hypertension or suffering of this disease.
Most of our follow up patients showed improvement in their blood pressure levels, which is the result of an excellent job our LAC doctors are doing counseling them on how to take their medications and ways to lower the sodium consumption in their diet.
Thanks for your continued support helping us bless these families. Please visit www.feul.org/donation to donate.